Choosing the right tool for any woodworking project, especially when dealing with plywood, can dramatically impact the quality of your results. When it comes to choosing a plywood cutting tool, there are several factors to consider. At Heliner, we are committed to assisting you in making the best-informed choices for your woodworking needs. This comprehensive guide will delve into the factors to consider when choosing a plywood cutting tool and discuss the key differences between straight and spiral cutters.
Understanding Plywood
Plywood is a composite material, composed of several layers of wood veneer bonded together. Its unique structure requires a cutting tool robust enough to handle the material's complexity. Carbide-tipped spiral cutters, renowned for their durability and sharpness, are often an excellent choice for cutting plywood.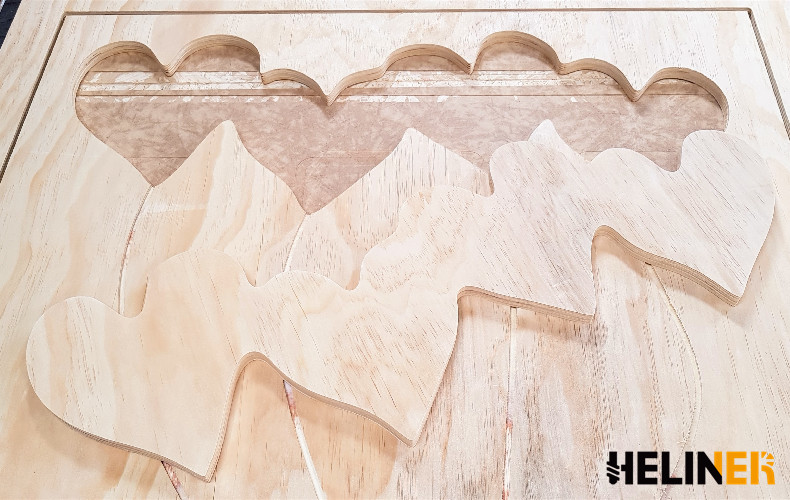 Spiral vs. Straight Cutters
Straight and spiral cutters are two common types of cutting tools in woodworking. Their design and functionality differ significantly, impacting the quality of the cut when working with plywood.
Straight Cutters: As their name suggests, straight cutters have straight flutes running parallel to the length of the tool. They perform well when cutting along the grain of the wood but can cause tear-out or splintering when cutting across the grain or when dealing with layered materials like plywood. While they tend to be less expensive than spiral cutters, they may not always be the best option for plywood due to their inability to provide a consistently clean cut across the different layers.
Spiral Cutters: Spiral cutters feature a helical flute design, allowing them to cut in a shearing manner, which is more efficient and produces cleaner cuts. Their continuous, smooth cutting action significantly reduces the risk of tear-out or splintering when cutting plywood, even across the grain. Additionally, spiral cutters excel at chip ejection, reducing the risk of overheating and extending the tool's life. They may be more expensive than straight cutters, but the superior cut quality and extended tool life often justify the additional cost.
Cutting Speed, Feed Rate, and Shank Diameter
The cutting speed and feed rate are critical for achieving clean, precise cuts and extending tool life. Your specific machine and the characteristics of the plywood will determine the optimal settings. Always consult your machine's manual or your tool provider to understand the best parameters for your cutting tool.
Furthermore, the shank diameter of your cutter should match the collet of your CNC machine for safety and precision. Common shank diameters include 6mm, 8mm, and 12mm.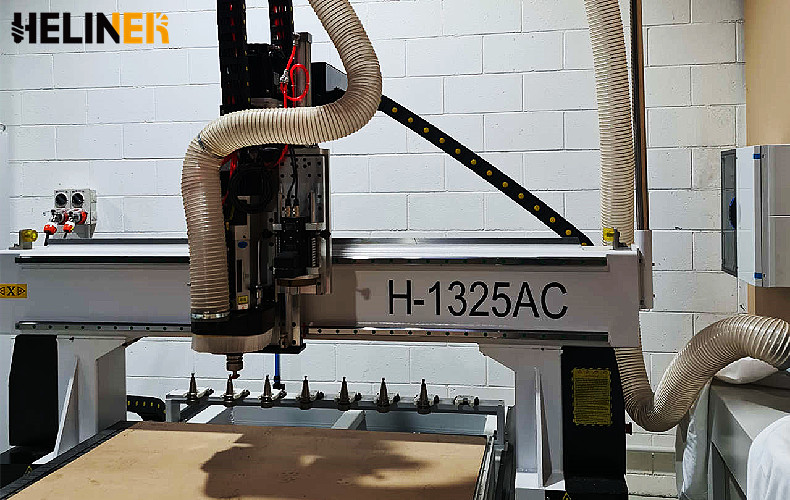 Making the Right Choice
Choosing the right tool for cutting plywood is a balance between your specific needs, budget, and the characteristics of the plywood. If precision, quality, and smoothness of cut are your top priorities, a spiral cutter is likely the better choice. If cost is a major concern, a straight cutter may be an option, but be prepared for potential compromises in cut quality. For personalized advice, you can Contact Us anytime.
At Heliner, we're dedicated to helping you achieve the best results in your woodworking projects. Stay tuned to our blog for more advice on tools and woodworking best practices, or get in touch with our team of experts who are always ready to assist. Together, we can create extraordinary things.